About Enviroteknix
Enviroteknix was founded, in 1991, to improve the professional quality and efficiency of the environmental sampling and analyses services in Western New York.
We offer a diverse range of services that can assist every type of client, from large industry to municipalities to an individual homeowner.
Our Company is comprised of environmental service and compliance professionals that are at your 24hr. service, if needs arise. The analytical laboratories in our network are New York State DOH Certified environmental labs that offer the finest pricing available. Our staff has over 20 years of experience in the environmental service field and is certified for hazardous materials work as outlined in the OSHA Standard 29CFR1910.120(e).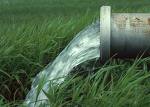 Christopher M. Surma will be the project manager assigned to your company should you be interested in retaining our Services.
His background covers a wide range of program management and field experience. He is the founder of Enviroteknix and his implementation of your environmental
Programs will ensure the respectability and integrity of your company's environmental services.
Enviroteknix carries professional liability insurance, and is currently covered under a professional services umbrella policy payable to $1,000,000.00 and can be contracted on a per account basis.
All re-sampling that may occur due to missed holding time is done at our expense, only if the initial sampling was performed by Enviroteknix. We will complete all of the required chain-of-custody and field log forms that will accompany any sampling that we undertake.
We may also stand as an expert witness in any litigation that may take place in event of a suit against any of our clients. Our liability will not exceed the cost of the services performed by our company.